A story of passion and challenges
'LAS PELOTARIS' is the story of Maite, Alice, Rose, Marion, Esther and many other women playing the Basque game of pelota; a sport which remains exotic and unknown, although it is played and practised in over 30 countries.
On the court, these women are brave and play with enthusiasm and sacrifice, but even if they win medals and World tournaments, their achievements always are discreet. Because, above all, this is a sport for men.
+ + +
There are not professional women in that sport, they can not make their living as players, as men do.
However until 2014, the best player was a woman.
Maite Ruiz de Larramendi was named in 2010 the best player of the World Championship of Basque Pelota, held in the French city of Pau. She was chosen between the merit of 500 athletes, male and female, from different countries who participated on the tournament.
+ + +
Maite, at 41 years old, has won everything in this sport: national and international championships and several medals of all categories and disciplines. She has been World Champion twice, but despite her merits, her income and salary comes from her job at the hospital. She is a X-Ray technician in Pamplona, Navarre. She has to scratch time every week to follow her career but also to train little girls: a new generation of players.
In September 2014, Maite traveled to defend her title of 'best player' to the Mexican city of Zinacantepec where the last World Championship of Basque Pelota and Jai Alai was held. And where other women, like her, were competing in this predominantly male universe.
A gold medal in a World Championship is the maximum merit that can suck a woman in this sport. It is the glass ceiling of the Pelota and Jai Alai.
+ + +
In the early twentieth century this sport was very popular. Also between women. And the Jai Alai was played and viewed by thousands all over the world.
Beautiful stadiums were built and set to play this sport in Spain, Cuba, Mexico, the Philippines or the United States. And the spectacle was for men and women too. Bets were the engine of this business and sport.
From the 20s to 1980, a lot of female players signed contracts and played as professionals. Female teams were playing full time. Some of them made nice amounts of money and appeared in magazines as stars of this sport.
Thereafter, women gained presence and rights in our society but they started to loose relevance at this sport.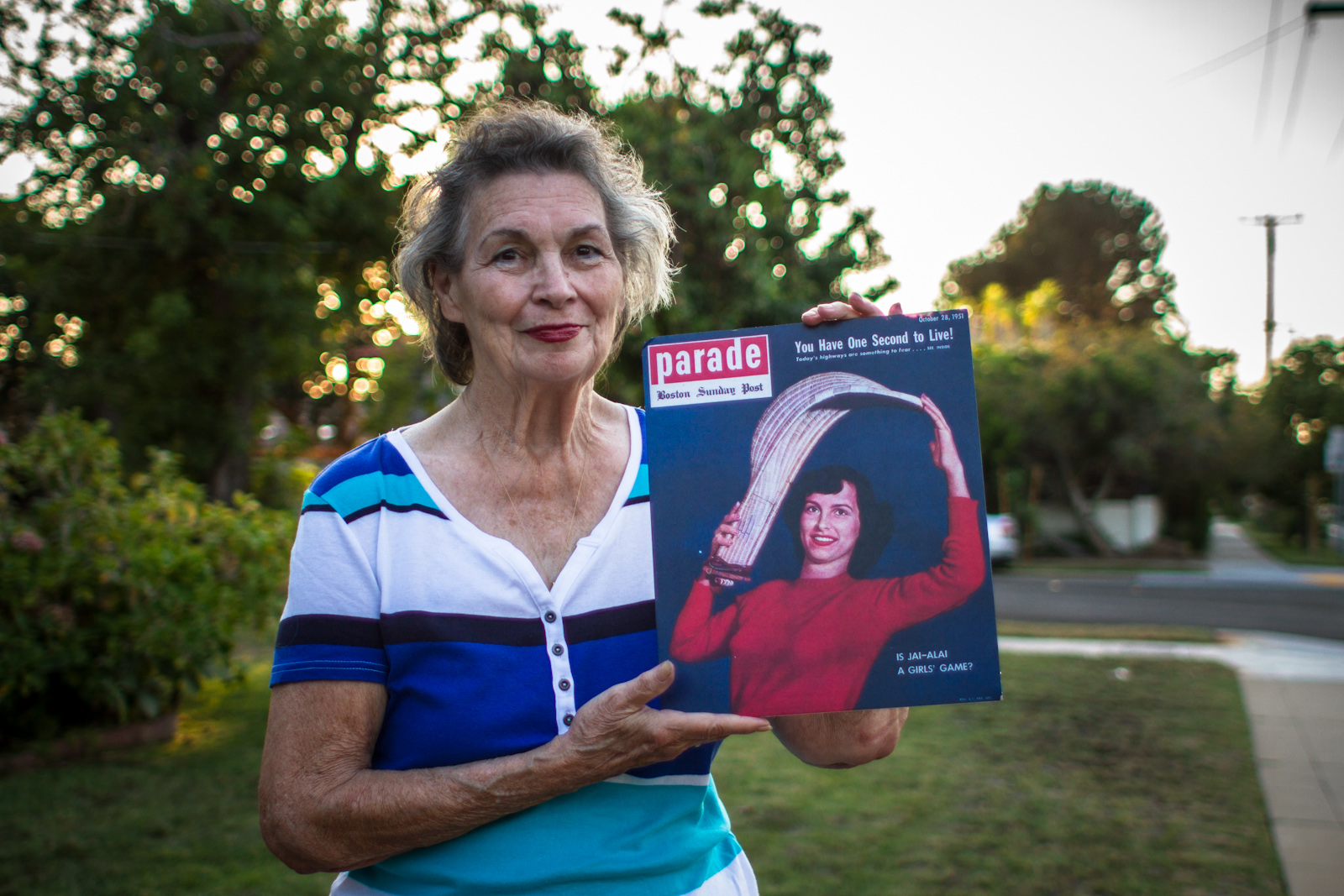 Now, one of the dreams of many current players as Maite is to make this sport to be an Olympic sport again, as it was in 1900.
At the 1992 Summer Olympics in Barcelona, Basque Pelota was a demonstration sport and the player Mr Rubén Beloki won the gold medal in male category.
But also, the Mexican player Rosa Maria Flores Buendia won a gold medal, in the unique female category. And it was her fate: She became into the first woman in the history of Mexico to win a gold medal for her country. But, luckily or unfortunately for her, it was on Basque Pelota.
Rosa Maria Flores is a legend in Mexico. But she can not make her living on her sport career, she is a teacher on a primary school.
Above all the challenges and obstacles, both of them, Rosa and Maite, meanwhile continue playing and enjoying the sport they love. And training new girls.
They are pelotaris.